U.N.C.L.E. the Show
Background and History
Contributors Behind the Scene
Actors
Episode Guide
The Return Movie
The Characters
The Gadgets
The Soundtrack
Print Tie-ins
TV Schedule
Articles
Other Resources
Buying and Collecting U.N.C.L.E.
Vintage Collectibles
Memorabilia
Videos / Laser Discs
Where to Buy
U.N.C.L.E. Fan Fiction
Introduction
In Print
Online
Spotlight on Authors
Interact with Other Fans
Media Conventions
Mailing Lists
Fan Clubs
Newsletters


Media conventions are great places to meet other fans, participate in discussion panels about your favorite show and pick up fanzines for your reading enjoyment. The atmosphere is informal and there's always plenty of room parties! The following conventions usually have a sizable U.N.C.L.E. presence: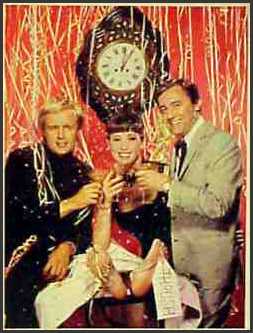 Probably the most well-known media convention in the nation. Every Memorial Day, 900 fans descend in Lansing, Michigan for a three-day gathering to engage in fannish activities. There are tons of discussion panels, more zines than you can imagine, and an extraordinary art auction notable not only for the quality and quantity of the artwork available but also for its entertainment value. The auction has been known to run for more than three hours on Sunday night! The entire host hotel, which has been at Holiday Inn South for more years than many can remember, is taken over by fans during the entire long weekend. Want to get a sense of what it's like being at Media West? Think of a three-day non-stop dorm party!
British UNCLE Mini-Con
The British UNCLE Mini-Con, or 'The Arundel Affair' (as coined by Norman Felton), is held annually in Arundel, West Sussex, England. It is held over a weekend (all day Saturday and Sunday morning) but many of the participants arrive on Friday for an evening meal and drinks together. It typically attracts about 20 UNCLE fans from around Britain, and we have also welcomed cousins from mainland Europe and the USA. The atmosphere is fun and friendly. We watch a selection of UNCLE videos, and videos of other work done by Robert Vaughn and David McCallum. In between we have a quiz and and play silly games with an UNCLE theme. There is also plenty of 'free time' to chat and share experiences. A raffle is drawn on Sunday and the winning caption in the Caption Contest is chosen. For information on the next Mini-Con, email Jacqueline.